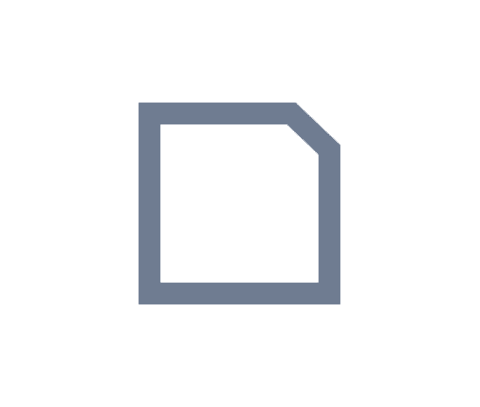 Depiliacinės vaško juostelės VEET COLD WAX STRIPS DEBUT, 10 vnt.
Out of stock!
Maximum amount is reached
Country of origin

France

Brand

Veet

Producer

RECKITT BENCKISER

Amount

10 pcs.
Product description
Visos puikiai žinome, kad pirmasis kartas gali būti šiek tiek bauginantis, todėl ir sukūrėme "Veet Debiut", kurios padės pirmąkart naudojant depiliavimo vaško juosteles! Kodėl verta rinktis "Veet Debiut"? Naujos kartos depiliavimo vaško juostelės "Veet" užtikrina puikų rezultatą. Depiliavimo vaško juostelės "Veet Debiut" su eteriniais aliejais ir aksominių rožių aromatu lengviau pašalina net trumpiausius plaukelius*. Naujoji vaško sudėtis remiasi technologija Easy-GelwaxTM: Apgaubia ir sugriebia net trumpiausius plaukelius*, bet ne odą. * 1,5 mm; Pašalina plaukelius iš pat šaknų, kad oda išliktų glotni iki 28 dienų. Suteikia pasitikėjimo ir padeda pasiekti geriausių rezultatų iš pirmojo karto, net jei anksčiau nesate naudoję depiliavimo vaško juostelių. Mėgaukites malonia vaško tekstūra, puikiu jo aromatu ir gražia spalva. Ypatingos sudėties vaškas yra papildytas drėkinamuoju eterinių aliejų mišiniu ir aksominių rožių aromatu. Patikrinta dermatologų. Pakuotėje: 10 vaško juostelių ir 2 servetelės "Perfect Finish".
Instructions
Juostelių nereikia trinti tarp delnų, kad galėtumete jas atskirti! Puikių rezultatų pasieksite vos 4 žingsniais: 1. Atsargiai atskirkite juosteles, laikydami už apvalių galiukų. 2. Uždekite vieną juostelę ant odos plaukelių augimo kryptimi. Juostele keletą kartų perbraukite plaukelių augimo kryptimi, kad vaškas gerai priliptų. 3. Įtempkite odą. Suimkite už galiuko ir kuo staigiau nuplėškite juostelę priešinga plaukelių augimui kryptimi. Nuplėškite juostelę vienu staigiu judesiu, laikykite ją arti odos, nekelkite aukštyn. 4. Po depiliacijos vaško likučius nuo odos nuvalykite servetėle "Perfect Finish".
Warning!
ATSARGOS PRIEMONĖS: Išsaugokite išorinę pakuotę. Prieš naudojimą susipažinkite su visomis atsargumo priemonėmis bei nurodymais ir jų laikykitės. Skirtos kojoms, rankoms, pažastims ir bikinio sričiai. NENAUDOKITE ant galvos, veido, akių, nosies, ausų, aplink išeinamąją angą, ant lyties organų ir spenelių bei kitose kūno vietose. Nenaudokite ant išsiplėtusių venų, randų, apgamų, dėmėtos, pažeistos, sudirgintos, saulėje nudegusios odos ir jeigu oda jau anksčiau neigiamai reagavo į vašką. Tarp plaukelių šalinimo procedūrų visada darykite 72 valandų pertrauką. Jei vartojate vaistus, kurie gali sudirginti odą, arba sergate odos ligomis, prieš naudodama vaška pasitarkite su gydytoju. Depiliavimas vašku netinka, jei esate vyresnio amžiaus, sergate diabetu arba vartojate geriamuosius retinoidus. Jei anksąiau nesate naudojusi vaško, rekomenduojame plaukelių šalinimą pradeti nuo kojų. Pažastų ir bikinio srities oda jautresnė, ją depiliuokite tik įgijusi patirties. Prieš naudojimą įsitikinkite, kad oda sausa, nepadengta kremu, aliejumi ar dezodorantu. Kiekvieną kartą prieš naudojimą. PATIKRINKITE SAVO ODOS REAKCIJĄ: ant nedidelio depiliuojamos odos plotelio uždėkite vaško ir jį nuvalykite, kaip nurodyta naudojimo instrukcijoje. Jei per 24 VALANDAS nepasireiškia nepageidaujama odos reakcija, vašką galite naudoti. Jei naudodama pajutote dilgčiojantį skausmą ar perštėjimą, nedelsdama nuvalykite vašką kita panaudotos juostelės puse, servetėle "Perfect Finish" arba kūdikių aliejumi ir gerai nuplaukite odą šaltu vandeniu. Jei deginimo pojūtis nepraeina, kreipkites į gydytoją. Kurį laiką po procedūros oda gali buti šiek tiek jautresnė, stenkitės jos nekasyti. 24 valandas po depiliacijos rekomenduojama nenaudoti antiperspirantų, produktų su kvapiosiomis medžiagomis, dirbtinio įdegio priemonių, neplaukioti ir nesideginti saulėje. Jei nebeturite servetelių "Perfect Finish", vietoje jų galite naudoti kūdikių aliejų. Nevalykite vaško vandeniu, muilu ir alkoholiu. LAIKYTI VAIKAMS NEPRIEINAMOJE VIETOJE. Prarijus, nedelsiant kreiptis į gydytoją ir parodyti popierine pakuotę. Vengti patekimo į akis. Patekus į akis, nedelsiant gerai praskalauti vandeniu ir kreiptis į gydytoją. Depiliavimas vašku tinka ir neščiosioms, bet gali atsirasti mėlynių. Patarimai, kaip pasiekti geriausių rezultatų: Prieš depiliaciją odą pabarstykite talku arba kūdikiu pudra, kad ji būtų visiškai sausa. Juostelę visada plėškite priešinga plaukelių augimui kryptimi, laikykite ją kuo arčiau odos. Kuo staigiau nuplėšite, tuo daugiau plaukelių pašalinsite. Plaukelius šalinkite nuosekliai, kad nepraleistumėte nei vieno; nedepiliuokite vašku tos pačios vietos daugiau nei kartą. Kiekvieną juostelę galima naudoti kelis kartus, kol ji limpa.
**While every care has been taken to ensure product information is correct, food products are constantly being reformulated, so ingredients, nutrition content, dietary and allergens may change. You should always read the product label and not rely solely on the information provided on the website.